IoT ecosystem: Diverse Solutions
Manufacturers are under constant pressure to minimize downtime, improve quality, and respond faster to individual customer requirements, all while lowering costs.
The DataSar Manufacturing Apps are pre-built solutions that can be installed in less than 60 minutes without disrupting production. These apps provide manufacturers with real-time visibility into factory floor operations, from individual dataSar's to assets to plants to enterprise-wide operations.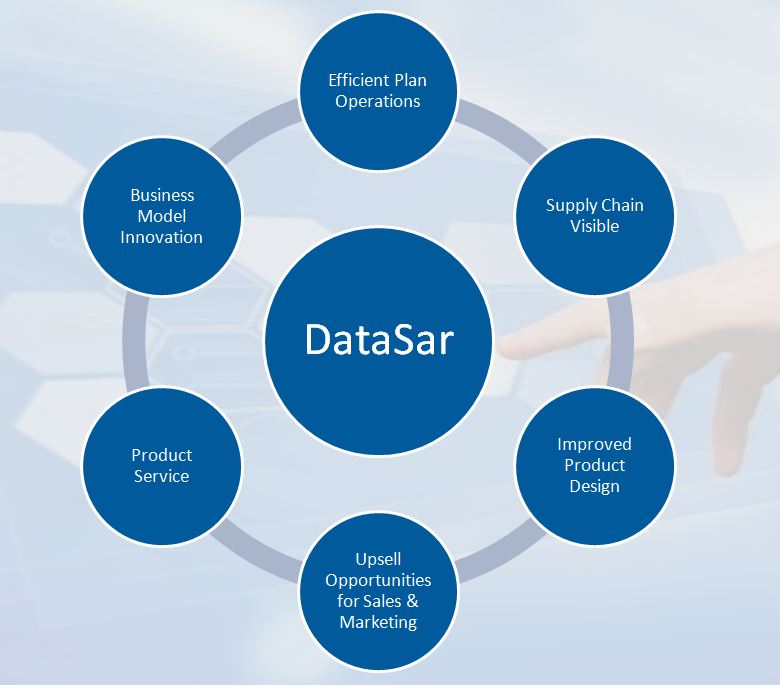 The DataSar Manufacturing Apps and building blocks help you improve operational efficiency and workforce productivity across the shop floor by equipping workers with role-based apps that bridge IT and OT, enabling your teams to view, understand, and act on industrial data in real-time. These apps and building blocks are built on the DataSar Industrial IoT platform to accelerate time to value.